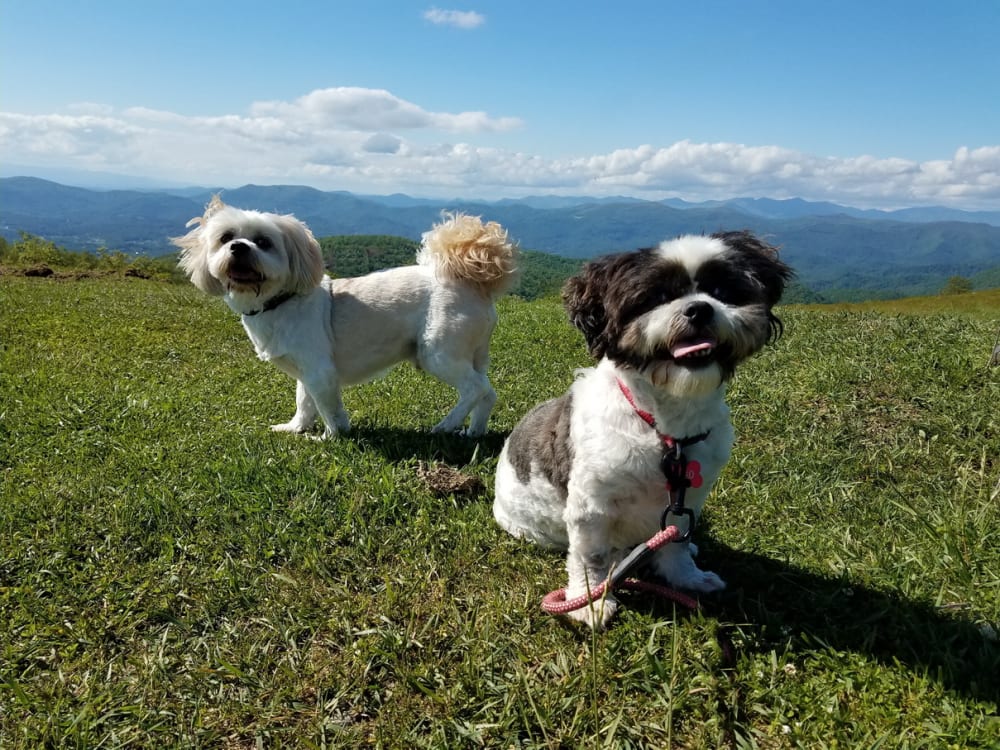 Yipee! It's me, Oreo the inn dog and I'm excited to share my newest blog post about hiking.
The last month has been really busy for all of us but I finally was able to enjoy some family time on a hike. My brother and I slept on the short drive from Asheville to Bearwallow Mountain. We were both raring to go once we got there. The smells of the forest and other animals in the area kept me excited to keep hiking up that trail. The views of the mountains and all the smells in the air were just so refreshing and invigorating.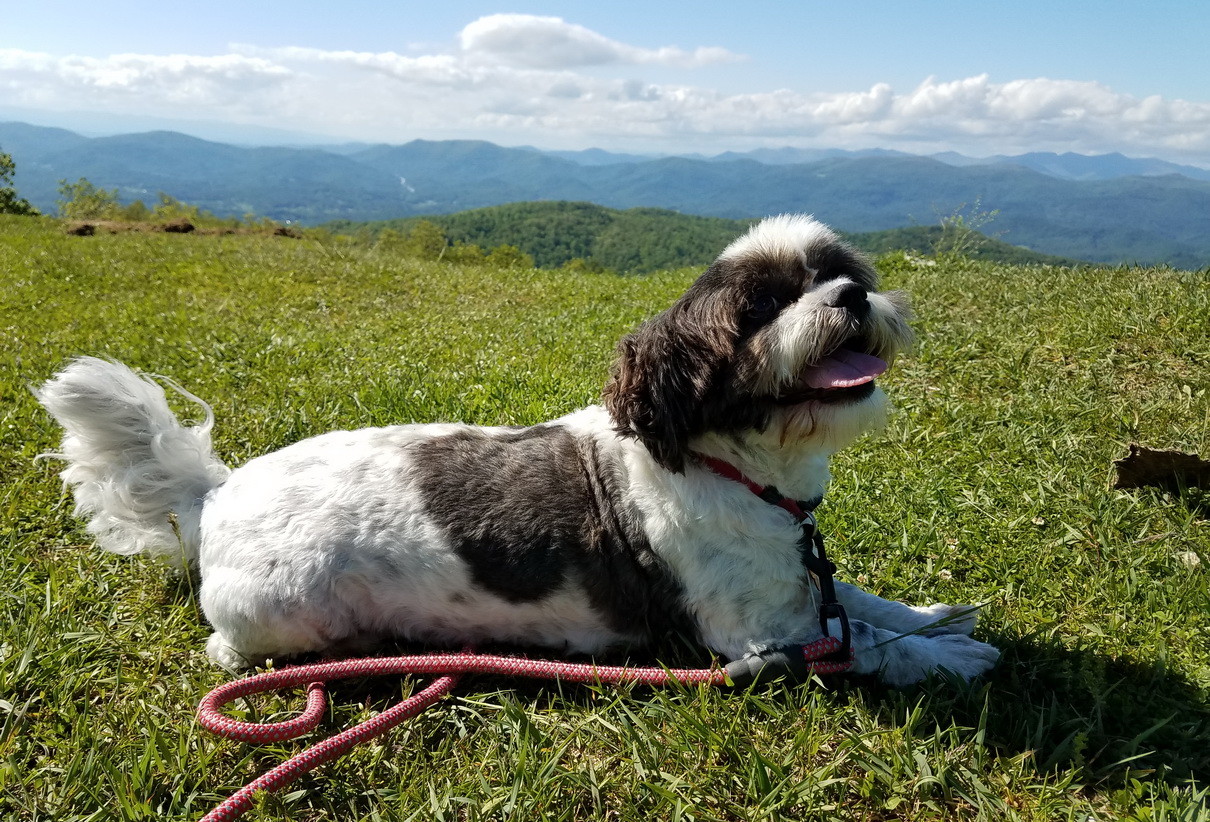 Mom and Dad held out on us though and didn't tell us what cool things we would find at the top of the mountain. Not only were the views breathtaking but Harley and I felt like we hit the jackpot finding a bunch of animals. Harley let out a few little woofs to try to talk to these creatures. They sounded funny and went "Moo!" at us. Dad tells me these big Moos are cows. I was fascinated since I had never seen one before. There were big ones, little ones, brown ones and a few that had my colors of black and white.
They were a little intimidated by me for some reason so I didn't try to get too close. Harley was pulling the leash and whining to get a closer look but Mom and Dad scolded us for trying to scare them. I blame my little brother, Harley, for getting us both in trouble. He always gets overexcited and blows the fun….party pooper. I really wanted to get a closer look in those big round eyes and get a good sniff. But I was a good boy and didn't push my luck.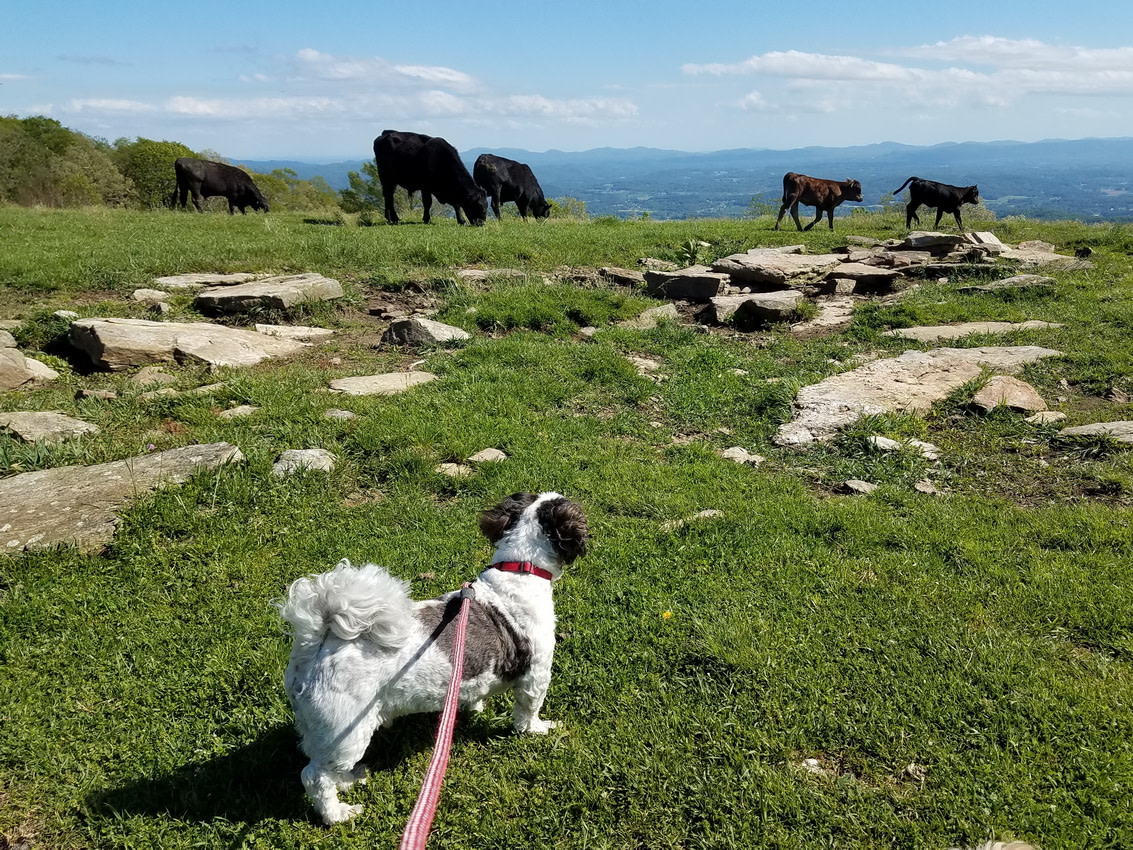 I enjoyed watching the Moo cows for a distance and then chilled out in the grass for a while. We were the only ones up there so it was quiet and really peaceful. I could've stayed up there furever but we had another surprise stop to make. The hike was a lot of fun but I admit I was a little pooped out. Once I jumped in the car, I quickly plopped down and closed my eyes for a short nap. On the way back home to Asheville, we stopped at a cool brewpub called the Whistle Stop. It was a little red caboose and it was such a neat spot to stop for a cold drink.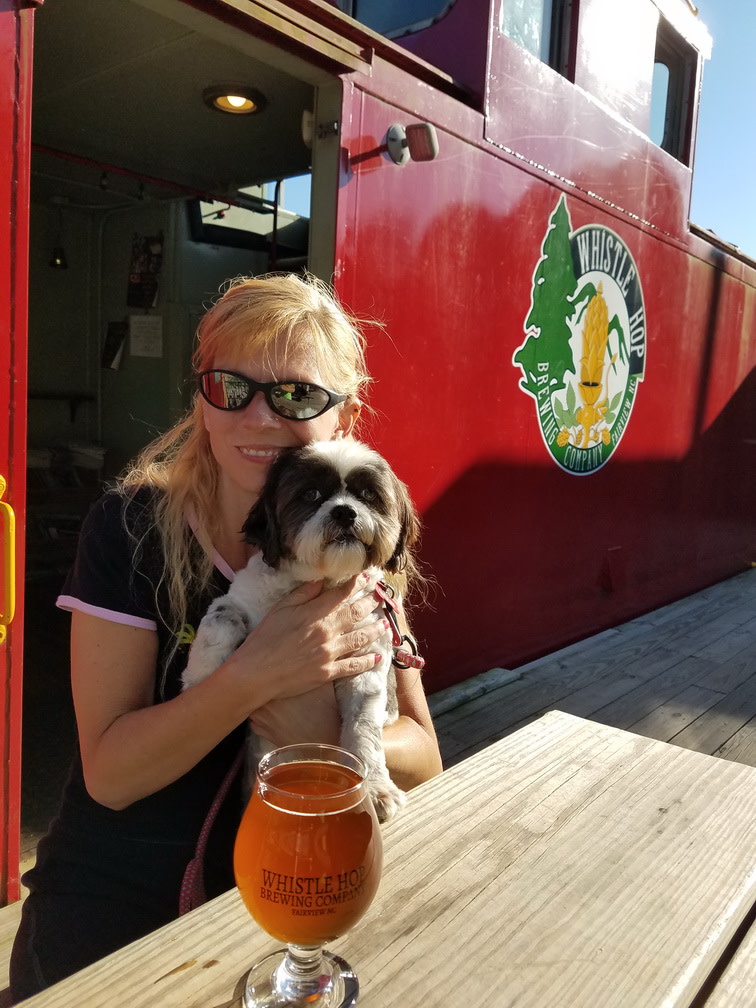 I woof Western North Carolina and am so happy to live here. Not only do I get to meet so many nice people but there are so many cool spots to check out and mark. I'm already excited for the next hike and I look forward to Mom sharing some of the oh-so-cute pics of me at these pawsome hiking spots and pit stops.