March 2, 2020
A Touch of Folk Art
Posted by: Karen Wilson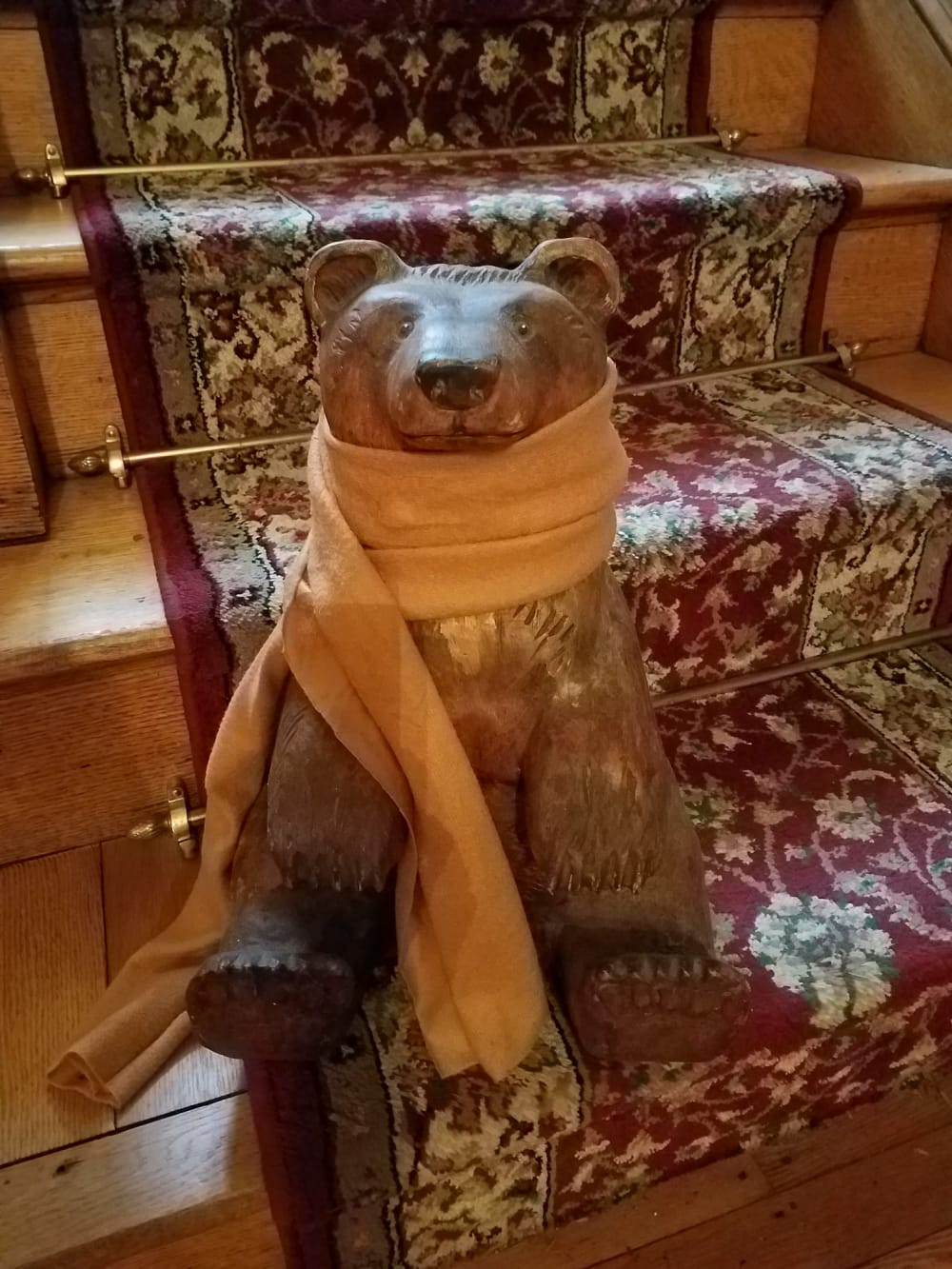 The Lion and the Rose is a historic home in the beautiful Montford neighborhood with a fascinating history and connections to well-known people such as Thomas Wolfe. The house itself offers stories to tell but so does the art and décor that adds to the beauty and character of the house.
Edee Carlson was a nationally acclaimed woodcarver of American folk art and was Steve's Aunt. Edee's favorite carving subjects were animals and she never tired of watching them in their natural habitat. Steve and Karen have always shared their passion for wildlife and travel with Aunt Edee and have great appreciation for her adventures and artistic style.
Edee's individually, handcrafted carvings of wildlife and unusual Santa Claus figures and other similar subjects were sold at prestigious galleries across the United States. Sadly, Edee died of cancer in 2004 but her imaginative creations live on at The Lion and the Rose and in many other homes.
We feel very lucky to have a few pieces of Edee's beautiful carvings. We have one of her well-known brown bears sitting next to the staircase. We hope that all of our guests will enjoy this wonderful, one of a kind carving and appreciate the folk art style that is prevalent here in the mountains of Western North Carolina.
If you would like to learn more about Edee during your stay, we have a book that shows photos of her work and offers a background story about her art style, methods and life.