Looking for a fun day trip from Asheville? Chimney Rock is one of our favorite spots and it is only about a thirty minute drive from our inn.
Chimney Rock State Park
This beautiful State Park offers dramatic mountain scenery with the signature 315-foot spire overlooking Hickory Nut Gorge and Lake Lure. There are six hiking trails, most considered to be a moderate hike. We recommend the Hickory Nut Falls trail. This 404-foot waterfall was made famous in the movie, "The Last of the Mohicans". The trail itself is a moderate, 1.4 mile out-and-back and takes you through mature forest with diverse flora and fauna. Upon reaching the base of the falls, you will find a unique ecosystem with many rare plants and animals. If you are lucky, you will spot one of the water snake species that call this area home.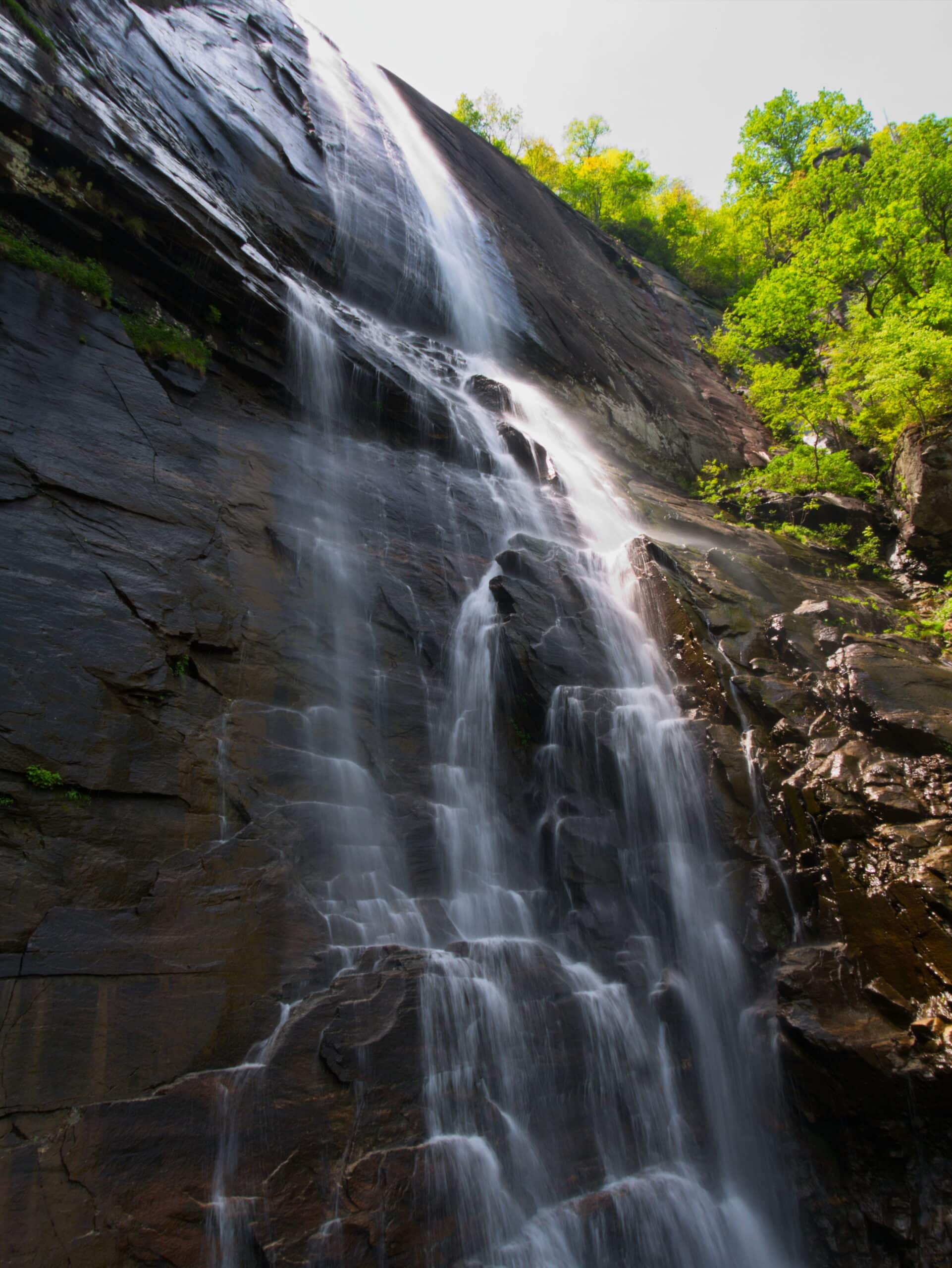 Make sure to stop by the Animal Discovery Den to view the park's animal ambassadors and plan to see the interactive Animal Encounter program where you will get the opportunity to meet some animals. You will learn about their habitats, history and how these animals came to live at the park.
Old Rock Cafe
If you are looking for a lunch or early dinner spot, the Old Rock Cafe offers burgers, grilled sandwiches, salads & soups. A few years ago, Old Rock Cafe made the Zagat's "Must-Try Burgers across the Country" list. The burgers and sandwiches we have tried have all been great. The location is convenient and right next to the entrance of Chimney Rock State Park. We recommend sitting on the deck next to the creek and listen to the soothing sounds of the water while enjoying your meal.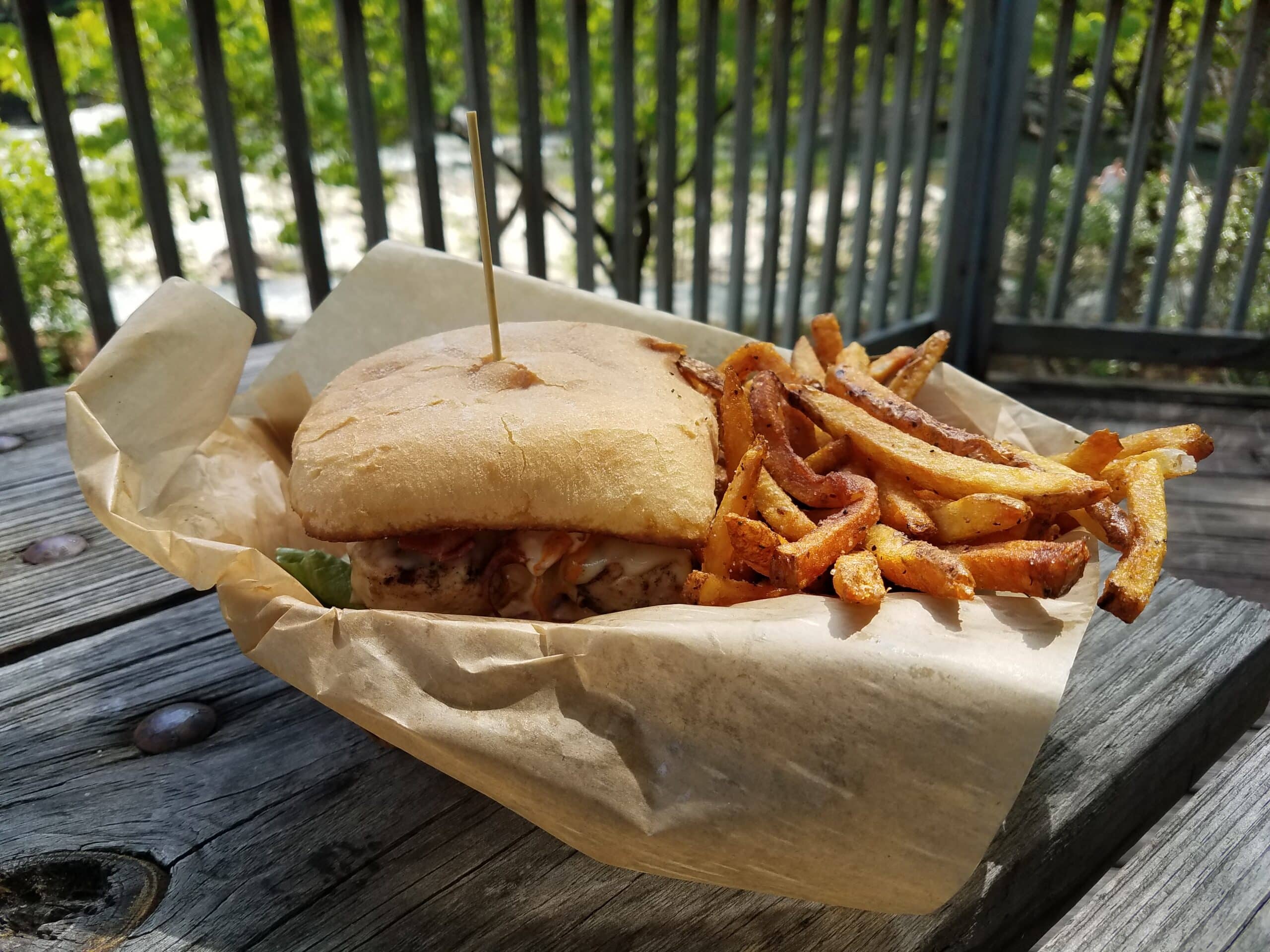 Hickory Nut Gorge Brewery
Brews with views is the best description of Hickory Nut Gorge Brewery. With four decks that go all the way down to the water's edge, you can sit along the banks of the Rocky Broad River while watching a blue heron and quenching your thirst with a traditional English ale. The food is British pub fare and is very good especially if you are looking for a larger meal with options besides sandwiches. It's such a great spot to kick back and unwind after hiking at Chimney Rock Park.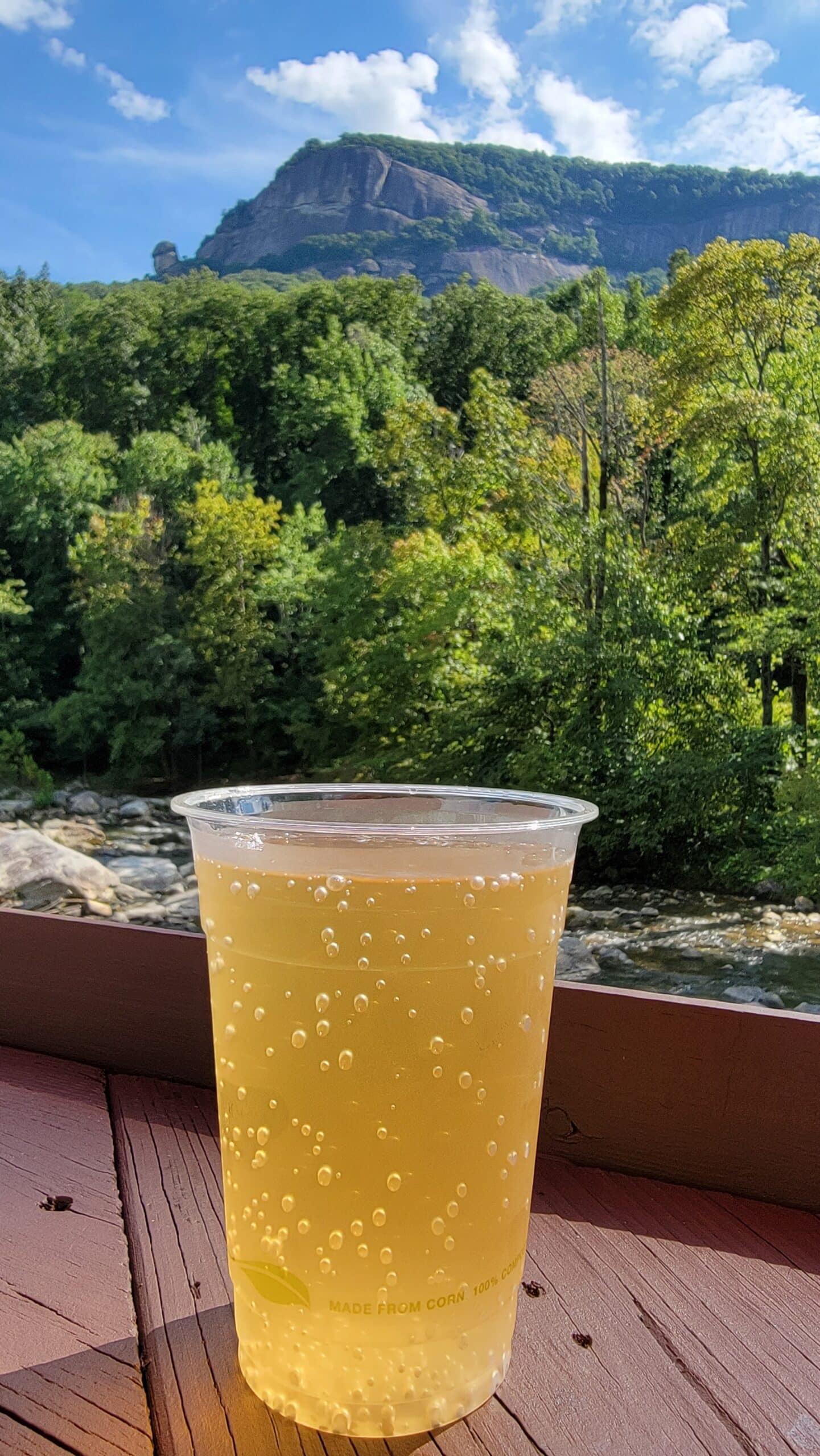 Burntshirt Vineyards Tasting Room
Voted North Carolina's winery of the year for several years running, wine lovers must plan a stop at Burntshirt Vineyards Tasting Room and Bistro. Their patio offers gorgeous views of both Chimney Rock and Hickory Nut Falls. Choose to do a wine tasting or just sip on a glass of one of their award winning wines. There are light bites on the menu and some days there is live music.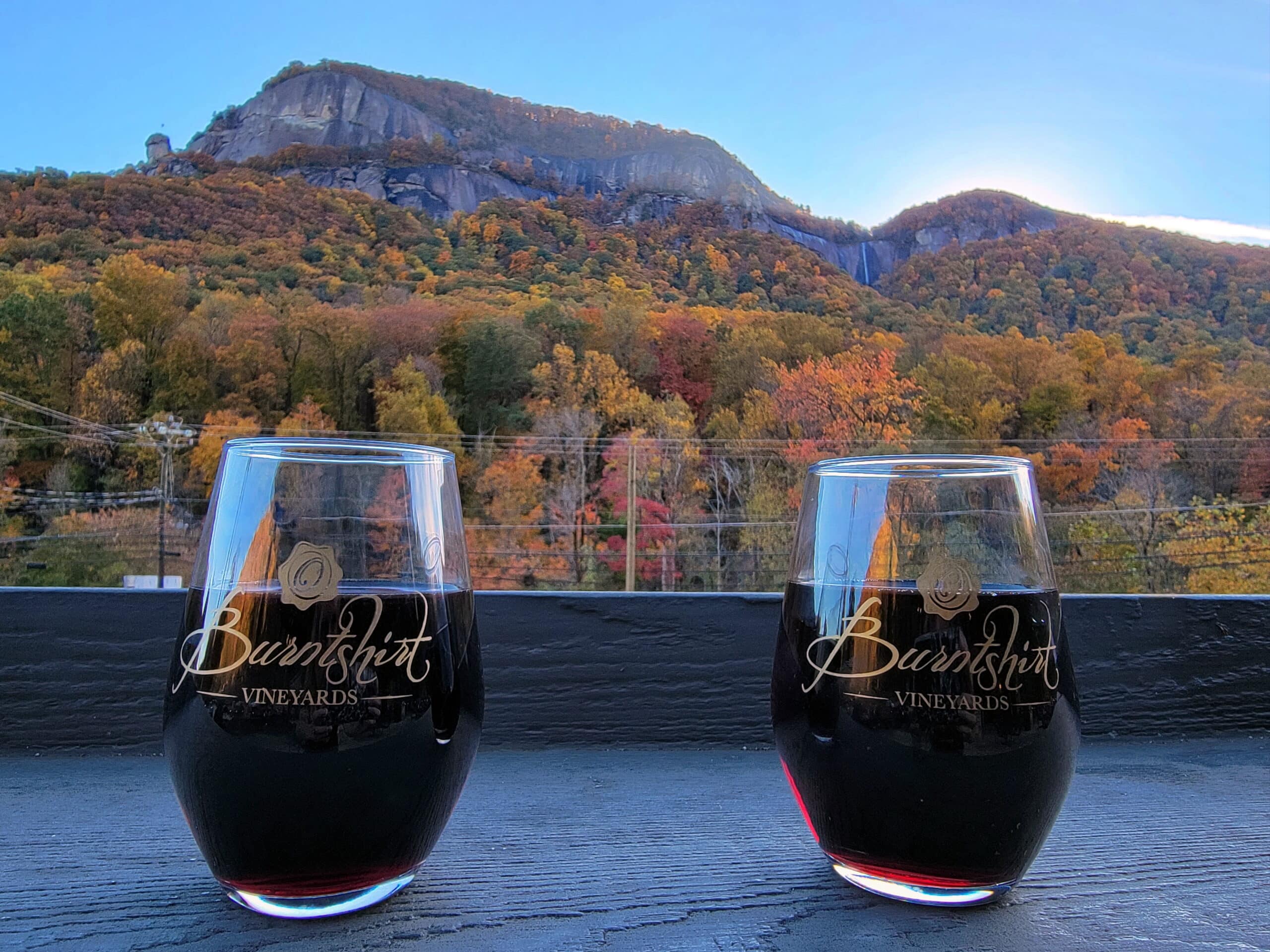 Lake Lure Flowering Bridge
If you love flowers (and butterflies when in season), it is worth a few minutes drive down the road to see the Lake Lure Flowering Bridge. This historic, three-arch bridge was built in 1925 and was transformed into beautiful gardens in 2013. Volunteers help to maintain and plant these impressive gardens. If you want to take a leisurely stroll through the gardens and learn more about the various plants and flowers, there is a phone number you can call to listen to an informative audio tour.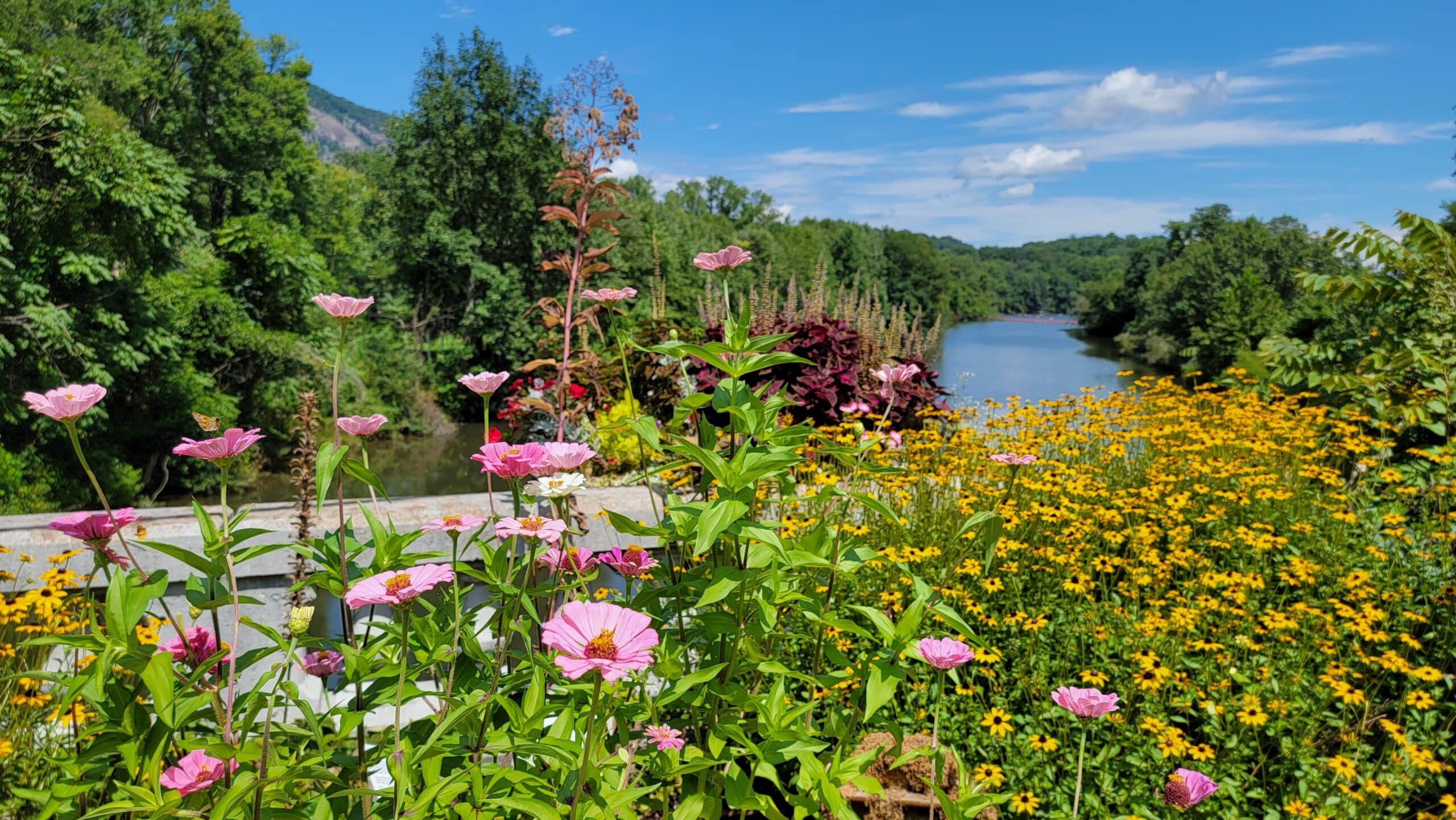 Looking for more ideas for your trip to Asheville? Check out our new podcast series, "Adventures in Asheville", on Big Blend Radio. The first episode will be "Adventures at Chimney Rock" but be sure to check out our other adventures the first Tuesday of every month.