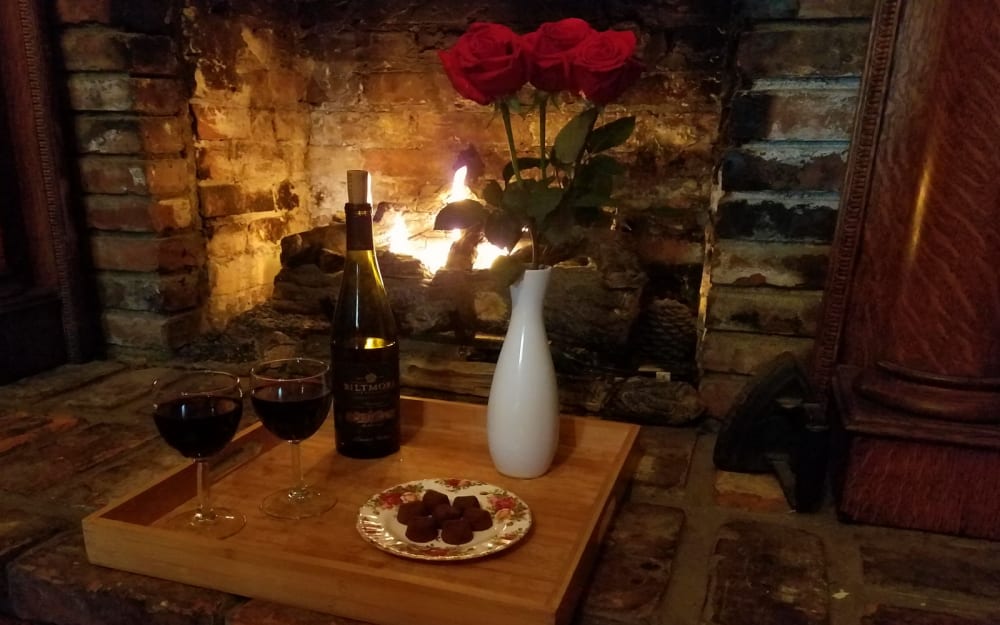 Happy New Year!!!
We would like to send a big heartfelt thank you to each and every guest for making 2019 a wonderful year. We are looking forward to what 2020 brings us all.
Winter has arrived in the mountains and football season is just about over so we will be focusing on romantic getaways. Cold weather = cozy romantic getaway to reconnect with each other! 💖
We are excited to now offer 2 romance package options and an elopement package.
Love is in the Mountain Air is our romance package that includes all the essentials for an unforgettable romantic getaway (roses, wine and chocolate truffles).
Suite Mountain Romance, is exclusive to the Craig-Toms Suite and includes a champagne breakfast for 2 served on your private balcony or inside your room.
Make your New Year resolution an easy one….cherish every moment with those you love!
Best wishes to all and we look forward to seeing y'all in 2020!