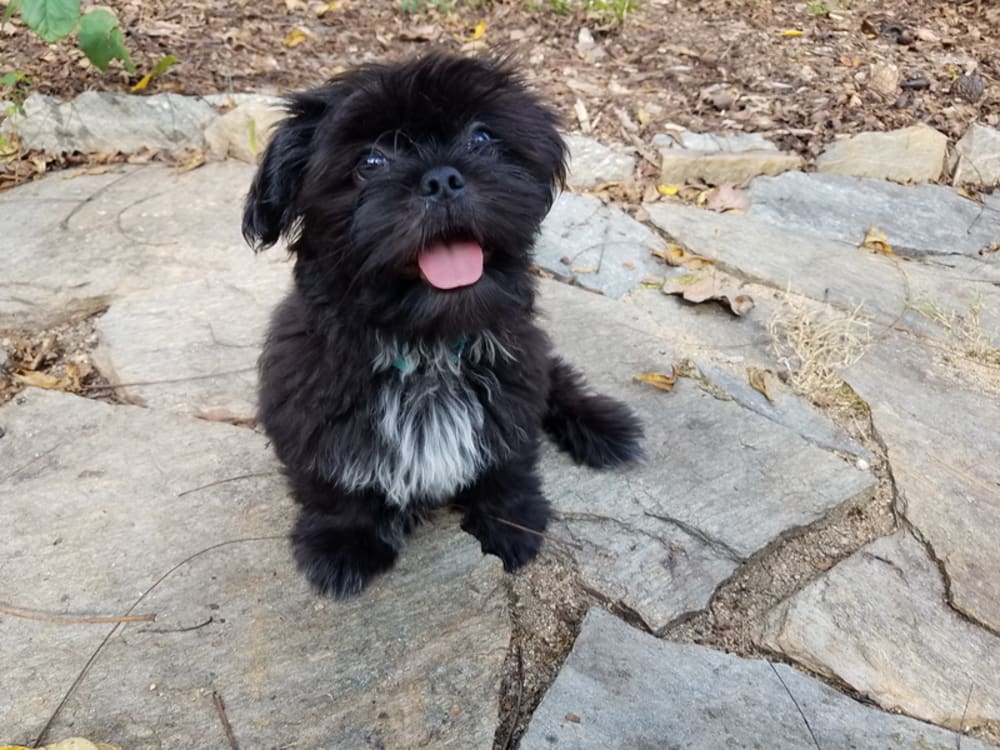 As some of you already know, we sadly lost our beloved inn dog, Harley, to canine cancer. Oreo seemed to be lost without a buddy so we made the decision to search for a new inn puppy. We just couldn't pass up this adorable candidate that was so excited to become an inn dog at The Lion and the Rose. Hopefully you agree that he is a great addition to our family 🙂
Resume for Ozzy, the Shih Tzu puppy
Objective:
Extremely intelligent, friendly Shih Tzu puppy seeks a loving family and a pawsome job. Looking for a permanent position that allows me the opportunity to make many friends.
Skills:
Pawfect puppy kisser
Super cute fluff ball
Fast learner
Good listener
Ambitious
Attention getter
Experience:
Although I have no past experience, I am eager to learn and willing to shadow lead inn dog, Oreo. My plan is to use my cuteness, loving companionship and endless puppy kisses to fulfill all job doodies. I promise to make everypawdy smile and laugh daily. Happily I will greet guests upon request and offer puppy kisses and cuddles. I am also committed to wrestling with Oreo and making sure innkeepers receive a minimum level of daily physical exercise chasing me around. I am a hard worker with lots of energy and willing to work long hours and I am the pick of the litter for this job!