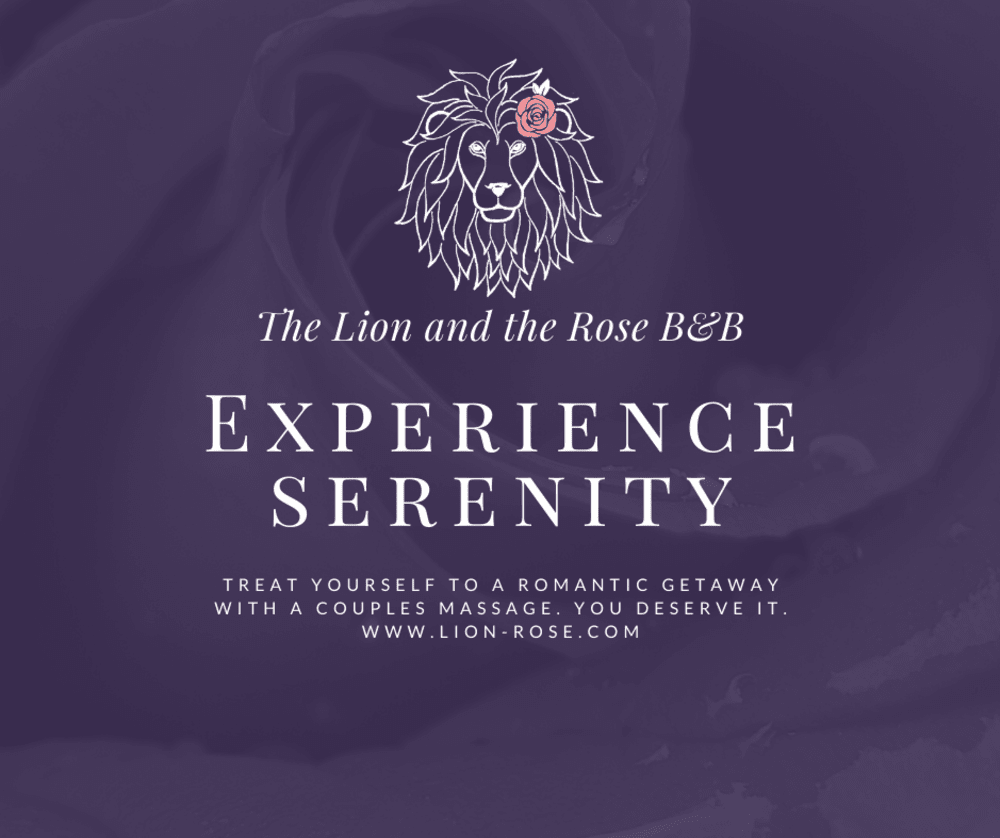 Happy New Year!!!
New Year means it's time for new ideas and experiences here at The Lion and the Rose. We are pleased to share a few new add-ons and packages for 2021.
Make a New Year's resolution to put a rough year behind. We all need to take care of not only our physical health but mental health as well. With that in mind, we were inspired to create a wellness package. This will be a custom package allowing you to customize your own wellness retreat while staying at our inn. Choose from several activities including many virtual options.
Tarot: for the soul seeker and groups who are ready to break through the superficial and enjoy a deeper connection. Plus, spark conversations that often last for months afterwards. Also available virtually.
Yoga Classes: invite balance, relaxation, and rejuvenation into your vacation with a yoga class to help you unplug, unwind, and enjoy the present! A wonderful way to unwind from a day of exploration or prepare for an active adventure. Also available virtually.
Guided Meditation: for the overworked, stressed guest. This is a unique, guided meditation session. It may be just what you need to disengage from the hustle and bustle and relax into the slower pace of the wise ole Blue Ridge Mountains. Choose from tea ceremony, sound journeys, or instinctive (woo-woo free) meditation styles. Also available virtually.
Winter is the perfect time to stay cozy in your room and upgrade your romantic getaway with a private couples massage. Please note that we can offer this in all rooms except Margaret Grace.
Thinking ahead to Spring brings yoga and hiking to mind. One of my favorite packages is our Yoga Hike package. For those who may not want to venture far away and would like to enjoy just yoga, you now have the opportunity of a private yoga session at the inn. We have plenty of space in front of our main garden. It is one of my personal go-to yoga spots when I have a few minutes to spare 🙂 Each of the instructors are wonderful with all levels of experience and they will bring the mats to you.
More ideas in the works and details on other upcoming experiences coming soon.