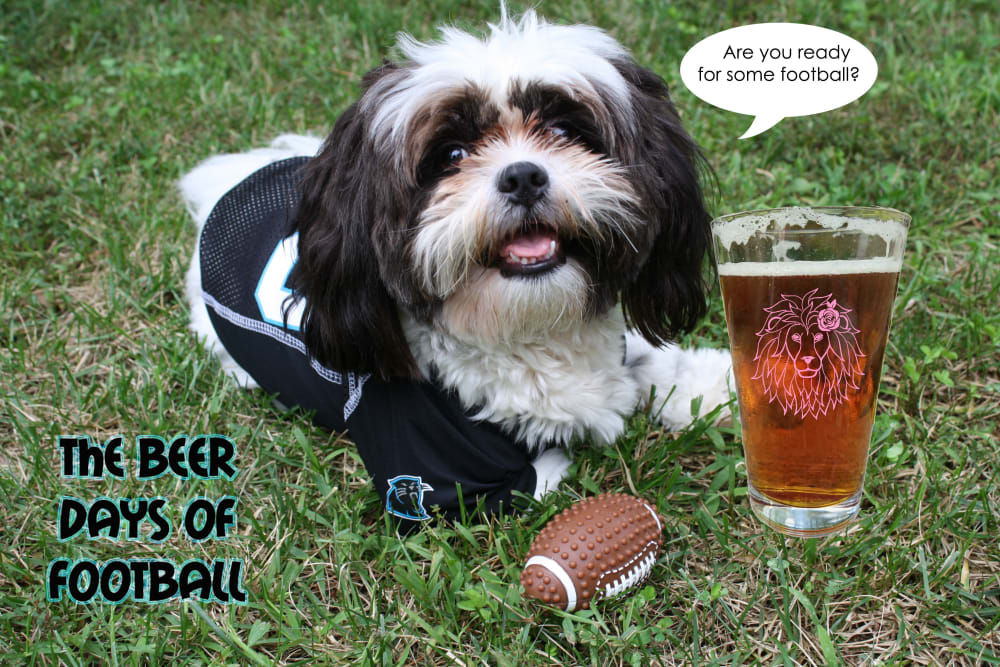 We are always looking for new and fun things for our guests here at The Lion and the Rose. Our Beer Days of Summer was a hit and we want to keep the beer days flowing. Rather than just calling our next chapter the beer days of fall, we wanted something that was a bit more exciting. Hmmmm….what else marks the beginning of Fall like football? And you can't possibly watch football in Asheville Beer City without some beer!
So on that note, are you ready for some football?
The Lion and the Rose is happy to present……The Beer Days of Football. 🍺🏈
Join us for a complimentary pint of craft beer and football. We will be kicking off our first Beer Day of Football on September 8 at Carolina Panthers game time.
Future Beer Days of Football: September 22, October 6, October 27. .
We will be adding more dates throughout the football season. Keep checking our social media pages and website for more beer days.