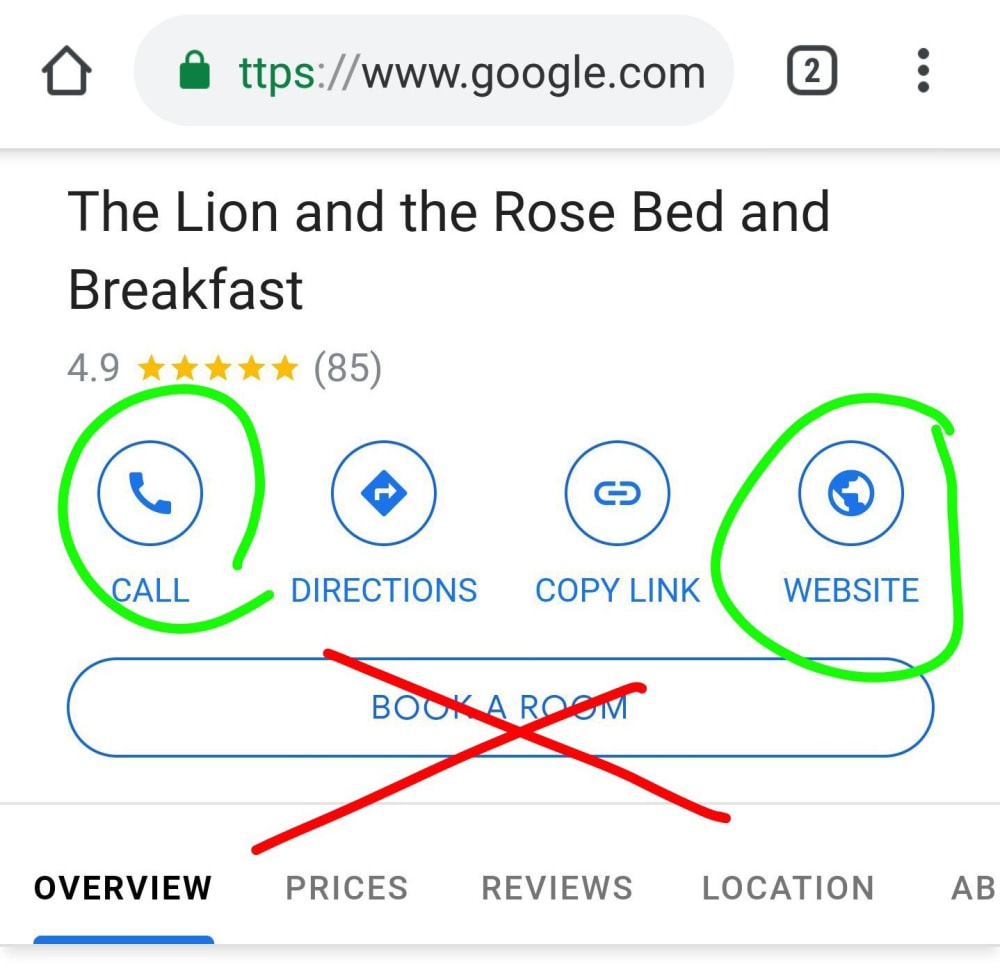 Planning a vacation in Asheville, North Carolina?
The Lion and the Rose Bed and Breakfast might just be the perfect place to celebrate your romantic getaway, special occasion or girlfriend trip. Our B&B offers so many extra perks and amenities for our guests including a delicious 2 course gourmet breakfast, 24 hour access to the guest pantry with snacks and drinks, beer hour (on certain dates), complimentary wifi, a huge wraparound porch and backyard fire pit to kick back and relax with the fresh mountain air! You can enjoy even more benefits simply by booking a room directly on our website or by phone!
Why should you book direct with us?
1. Lowest rates available
When you book directly with us, you will find the lowest price available online. There is no need to spend time and effort going through an online travel agency or third party to find the best deals, as we already offer the best prices available!
2. Exclusive offers and packages
Our website includes many offers not available on any other third party site. We offer romance packages, a Biltmore package, a fishing package, and an elopement package. Extra add-ons are also available when you book through our website. And occasionally, we offer special incentives and bonus amenities for those guests who book direct.
3. Best booking experience
No middle man to make the booking process frustrating and much easier to communicate should you have any questions about your reservation.
Keep in mind that most third party booking sites have a no refund policy and they won't let you cancel or modify your reservation if you have to. When you book directly with us, you'll be treated with more flexibility and understanding.
Avoid the potential headache of your reservation getting lost! This is one of the most common complaints about online travel agencies. By booking on a third party site, you're not a customer of the B&B, you're a customer of the online travel agency. Book direct on our website and you'll only share your personal information and credit card details with our secure, encrypted reservation system. You will also be sure your reservation won't get lost.
4. No hidden fees
There are no hidden fees with you book direct with us! When booking on third party sites, you can end up paying hidden fees that the online travel agency charges for miscellaneous items. Why would you want to add additional charges to your booking total, costing you anywhere from 4% to 15%? Book direct and save!.
5. Early check-in
Guests who book directly with us will receive early check-in when it is available, subject to availability. We will contact you by email or text if your room is ready for early check-in.