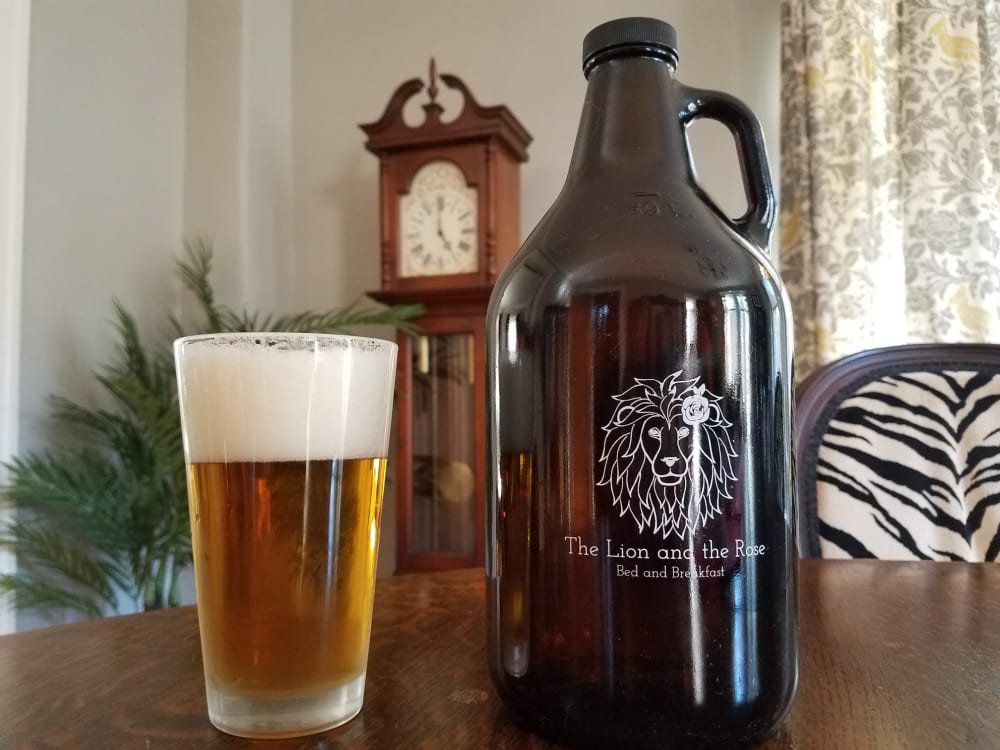 What's better than a pint of fresh beer on a warm spring day or for that matter a cold and dreary winter day? (We've had more than enough of those this winter let me tell ya) Heck! Any day is a good day for beer!
Well, here at the Lion and the Rose we have come up with a solution. Fresh home brew on tap!
It all started around 5 years ago when I decided that if I was going to pay $13.00 for a 12 pack of good beer, I was going to brew the beer to my taste. Actually, that's a bargain these days. But I digress… After doing some research online I found that I could brew my own beer. So began my journey into home brewing.
Since that time I have brewed many a bottle of beer. Since we are now living in Beer City USA, we felt it was time to share our beer with our guests. Asheville has named "Beer City USA" for several years now and boasts over 50 breweries in the area. With New Belgium and other small local craft breweries such as Green Man and Hi Wire as inspiration, we purchased a single tap kegerator and proceeded to brew up a keg.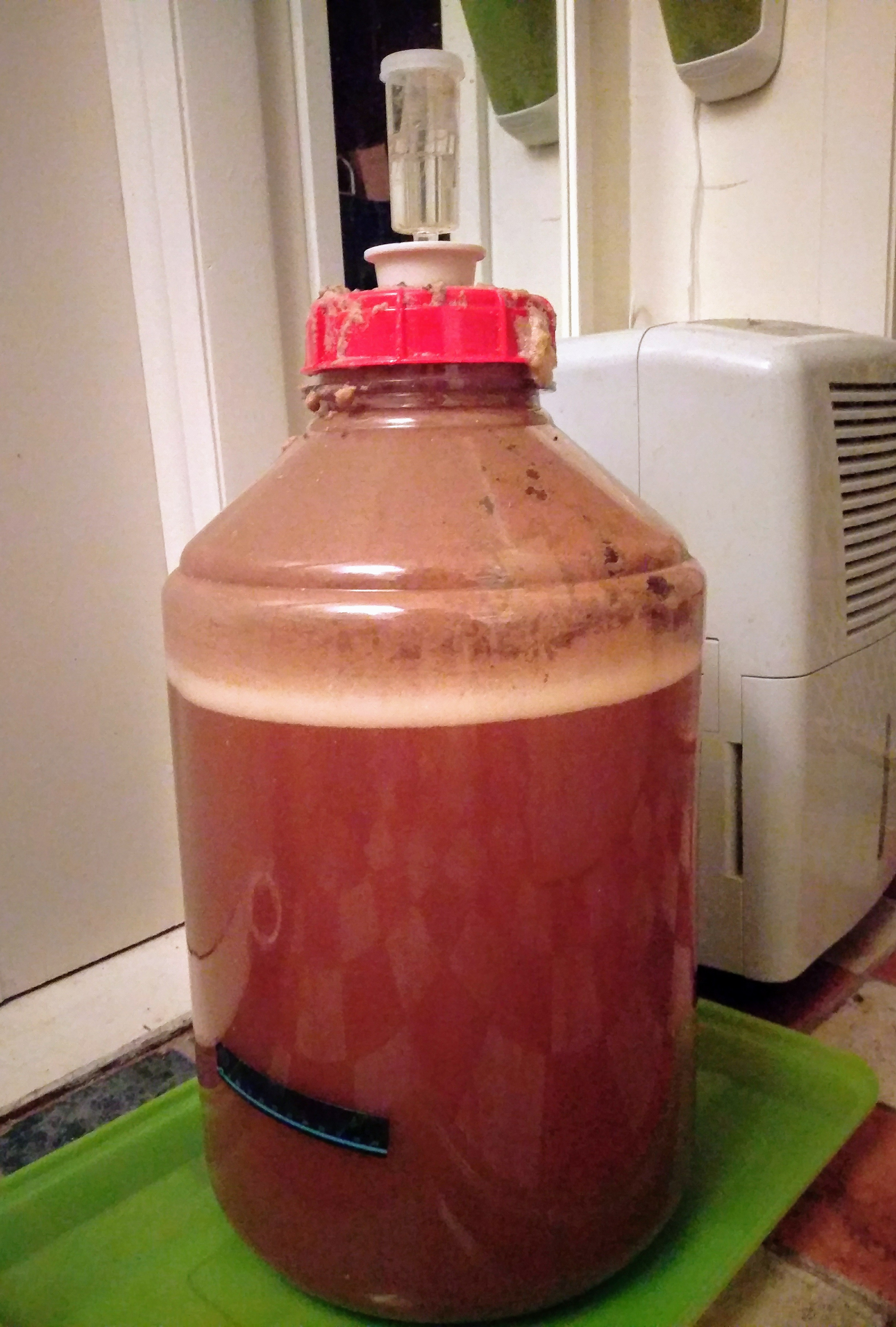 Fermenting nicely!
So we present to you The Lion and the Rose English Ale. It's kind of a cross between a brown and amber ale but it is an English style brewed with British ingredients; Irish stout malts, fuggles, challenger and magnum hops then fermented with Nottingham yeast.
Daffy approved!
The result is a full bodied malt forward brew only slightly bitter with a touch of sweetness. Kinda sounds like a beer commercial… Anyway, we got to test it at a party the other night. It got the thumbs up from everyone who tried it. At least both growlers we brought were emptied.
So if you happen to be staying with us on Friday, March 1st we would be happy to offer you a complimentary pint for your drinking pleasure. Next on tap will be a Belgian wit beer. Keep an eye on our website for more details on the next opportunity to make your stay with us a beercation. You can also follow us on social media and/or sign up for our newsletter to keep up with our progress. Cheers!