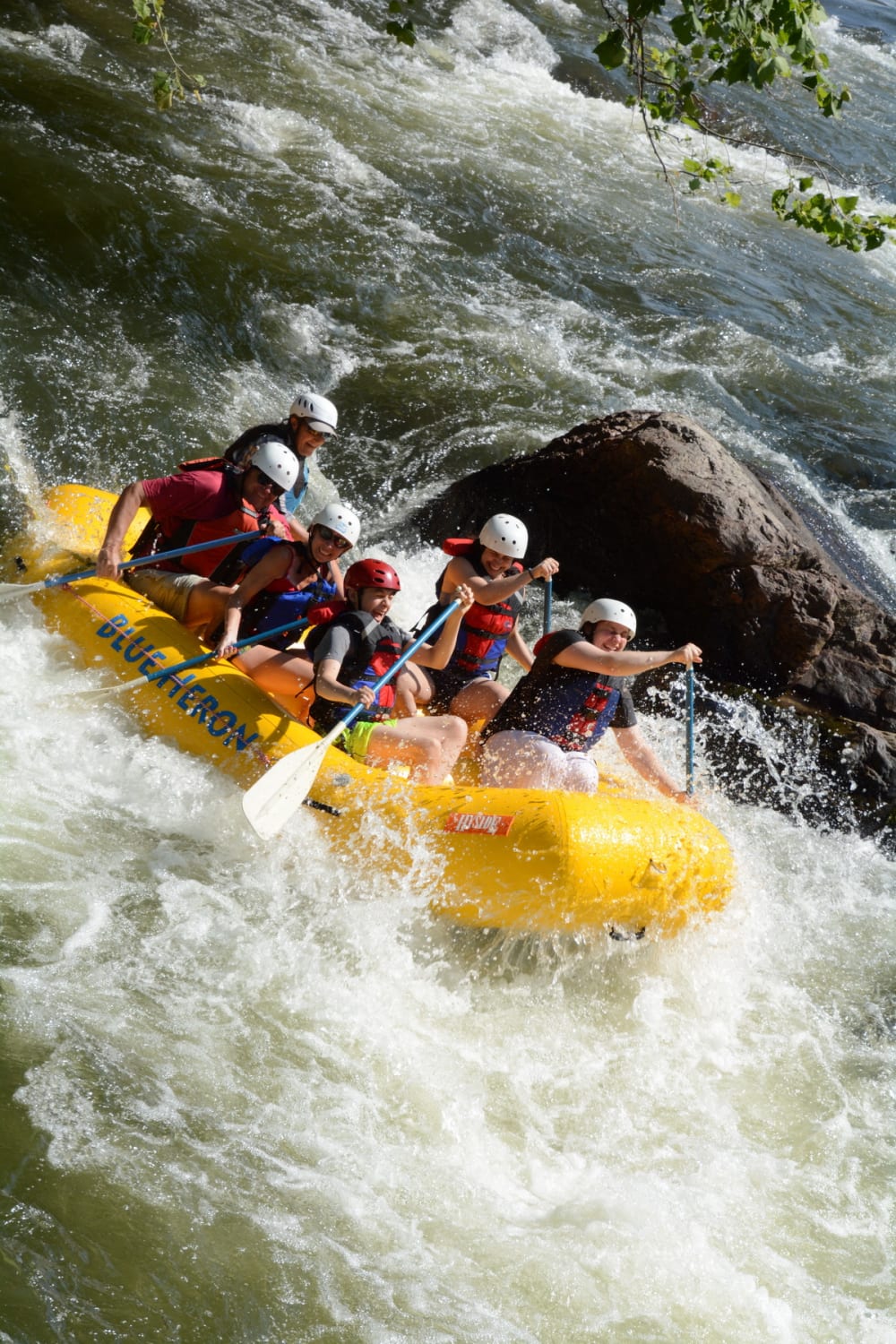 Hearken back a few years. It was a family vacation at beautiful Lake Tahoe! My mother always loved the outdoors and Tahoe was one of her favorite places.
While we were there someone came up with the idea to take a raft ride on the Truckee river which runs out of the lake. Being that my dad couldn't swim I am pretty sure it was mom's idea. Being that I love the water I thought it was a great idea! Boy was I wrong!
It was the four of us: Mom, dad, me and my little brother. So here we have Dad who can't swim, Mom who doesn't swim well, my little brother who didn't like the water either and me; the only swimmer in the raft.
We climb into the raft. My dad sits in the back thinking he will use his oar as a rudder to control the ship while we paddle. Dad was book smart and more a thinker than a doer. About 20 ft. downstream and the fun begins! The rudder technique doesn't really work. Dad starts panicking which sets Mom off and then little brother starts bawling. You have to remember that the Truckee River is no more than 2 ft. deep for most of the raft ride. If you fall out? Stand up.
I was mortified since all I could do was wait it out. It was one of the longest 20 minutes of my life! After the parents screaming at each other and little brother crying, we eventually got to the end where the crew were waiting to help us in. What a relief! From that day on I vowed never to go rafting again.
Until…
My wife informs me that she really wants to go whitewater rafting. Let's just say that we push each other when it comes to adventure and overcoming our fears. She was so excited knowing that we have whitewater rafting within a short drive of Asheville. How could I say no. After all, whenever we give a little push, we usually end up with our most unforgettable and priceless moments.
Time only allowed for us to do the half day trip unfortunately but the few hours on the French Broad River gave us a taste of the adventure we had been craving. It was a picture perfect warm day with sunny skies and the views out on the river were amazing.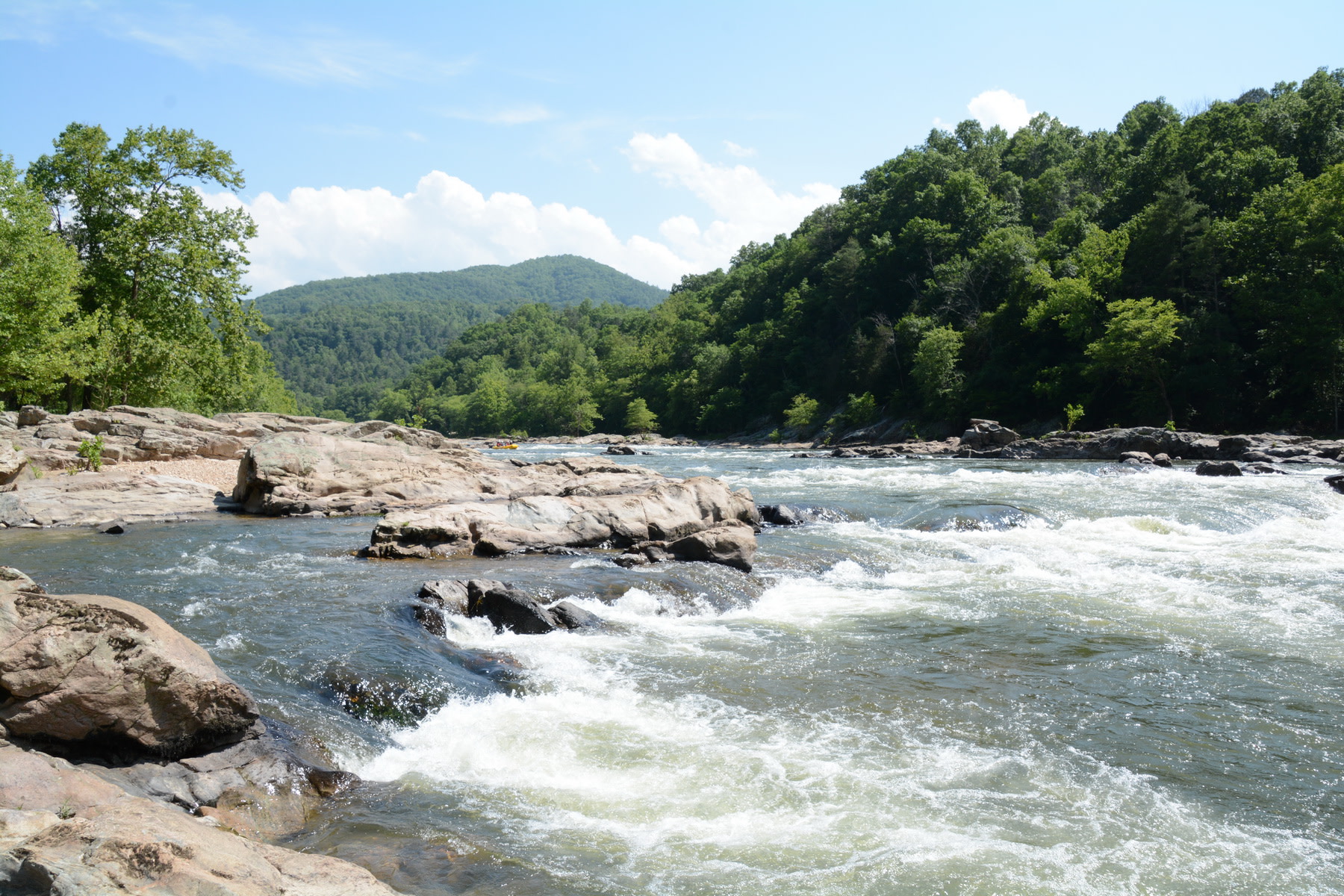 We went out with Blue Heron Whitewater Rafting which is located in Marshall, an easy 25 min drive from our B&B. We met Sandy, the owner and guide for our trip. She was absolutely awesome throughout the trip. She was a wealth of knowledge and shared some great stories and facts about the river. But more importantly, she gave us the confidence to paddle correctly through the rapids and squeeze through some challenging rocks and crevices. There was a nice progression on the trip going from class I to III rapids which also helped build confidence in our paddling skills.
Did I mention that the views of the mountains were breathtaking?
We had two fun stops during the trip – one that offered a chance to jump off a rock ledge into the river and one that offered the opportunity to slide into the water and float down the river without the raft. Both stops were a nice bonus. The water was refreshing on this warm day and the few hours on the river was a good mix of adrenaline and relaxation.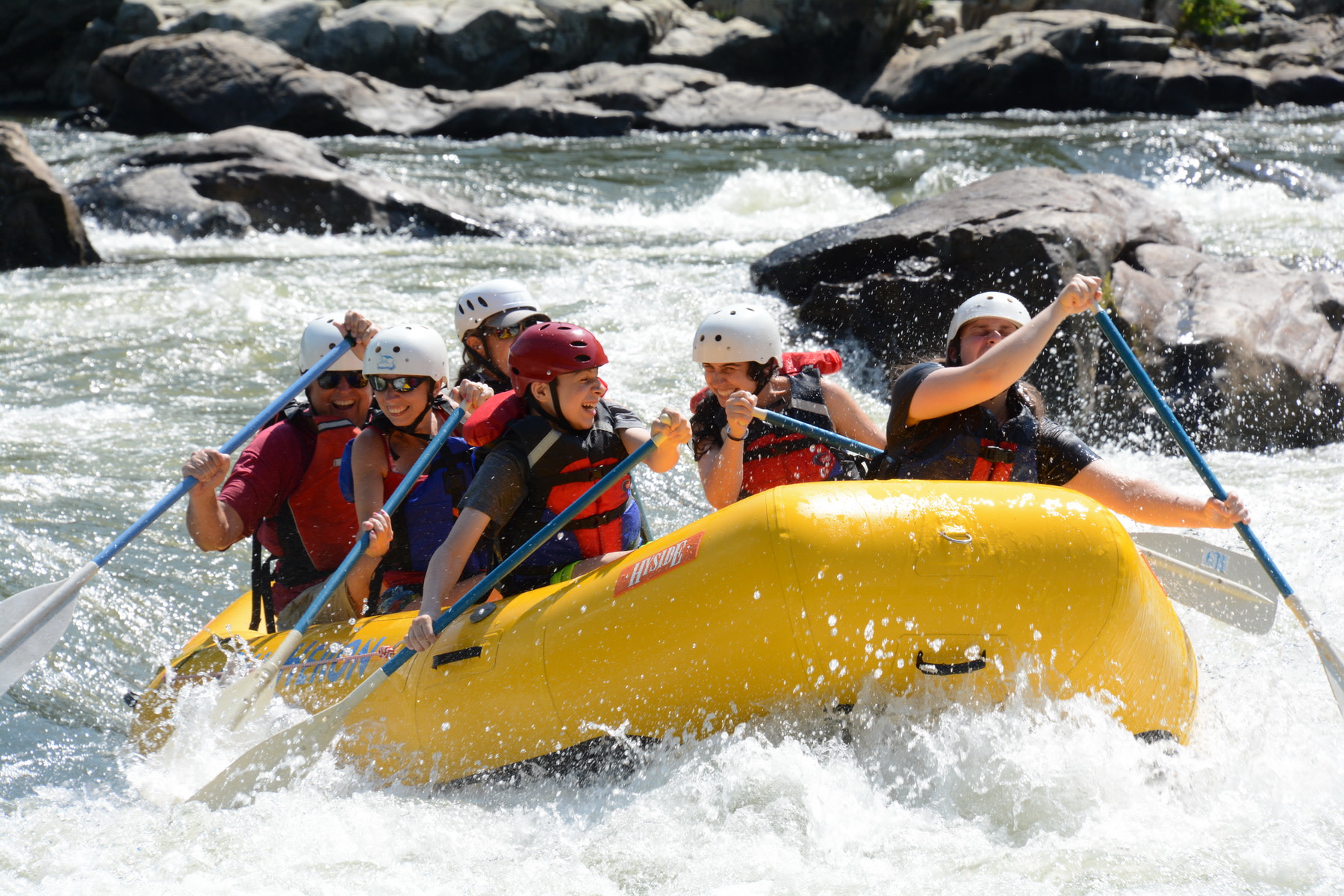 Whoever thought that whitewater rafting when done right could be fun? We had such a great time and my first experience is now just a faded memory. Would I do it again? Absolutely!!! It was an invigorating, memorable afternoon and we can't wait to get back out there for the full day adventure. Maybe I'll even ask my brother to go….